ACCUTRON AND HUDSON WHISKEY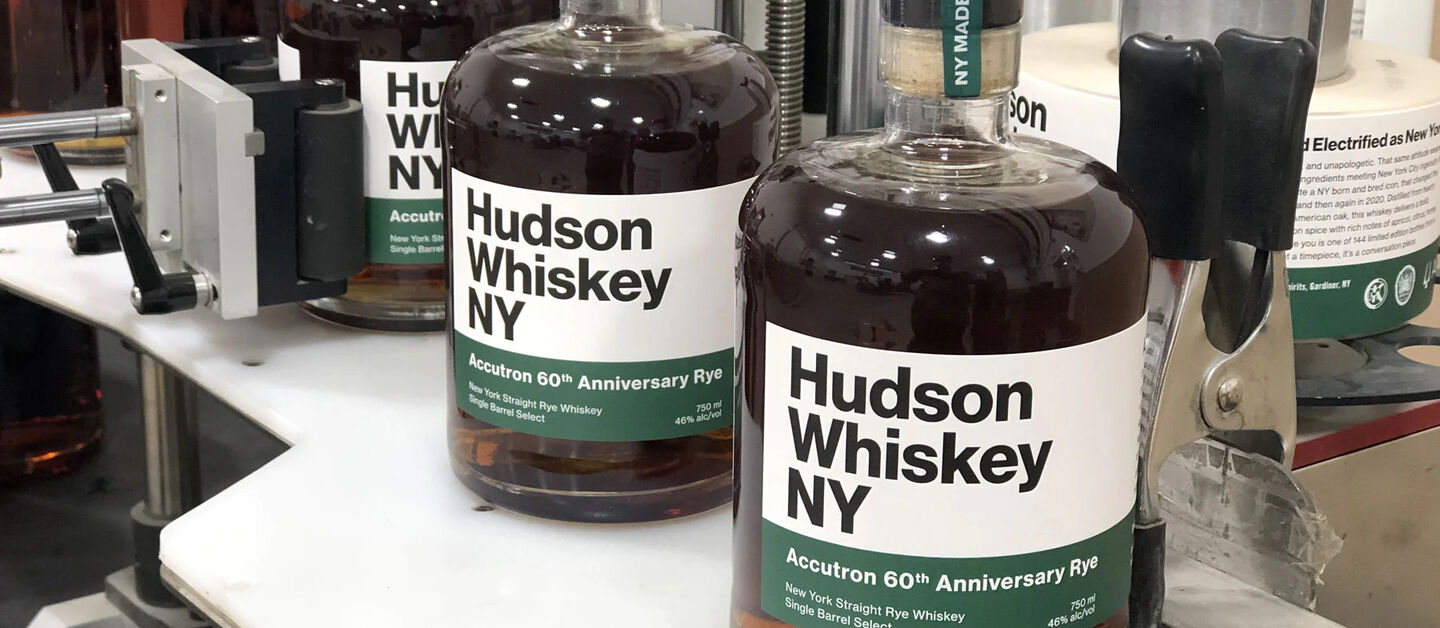 AS A PIONEER OF THE AMERICAN CRAFT WHISKEY MOVEMENT, HUDSON WHISKEY STARTED OUT LIKE MANY NEW YORK STORIES, WITH A DARING PROPOSITION. IN THIS CASE, TO MAKE NEW YORK'S FIRST BOURBON EVER AND TO OPEN THE FIRST DISTILLERY IN THE STATE SINCE PROHIBITION.
Hudson Whiskey was invented with a rebellious mind-set to create a bold American whiskey unlike any other within the category, from a place unlike any other in the world, New York. From the majestic views of the Hudson Valley to the bright lights of Broadway, Hudson Whiskey is a celebration of New York spirit and the brilliant, creative and resilient people who call it home.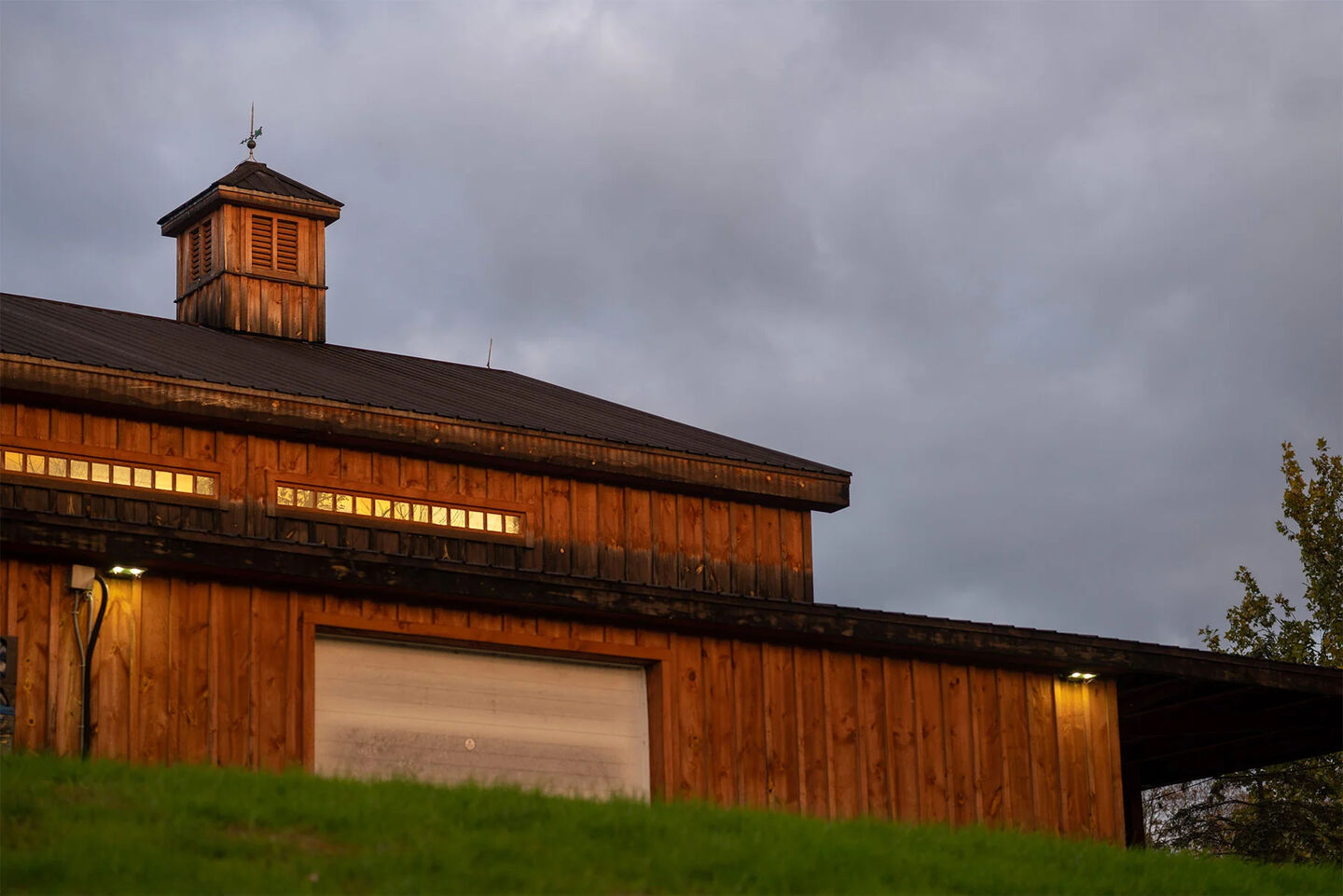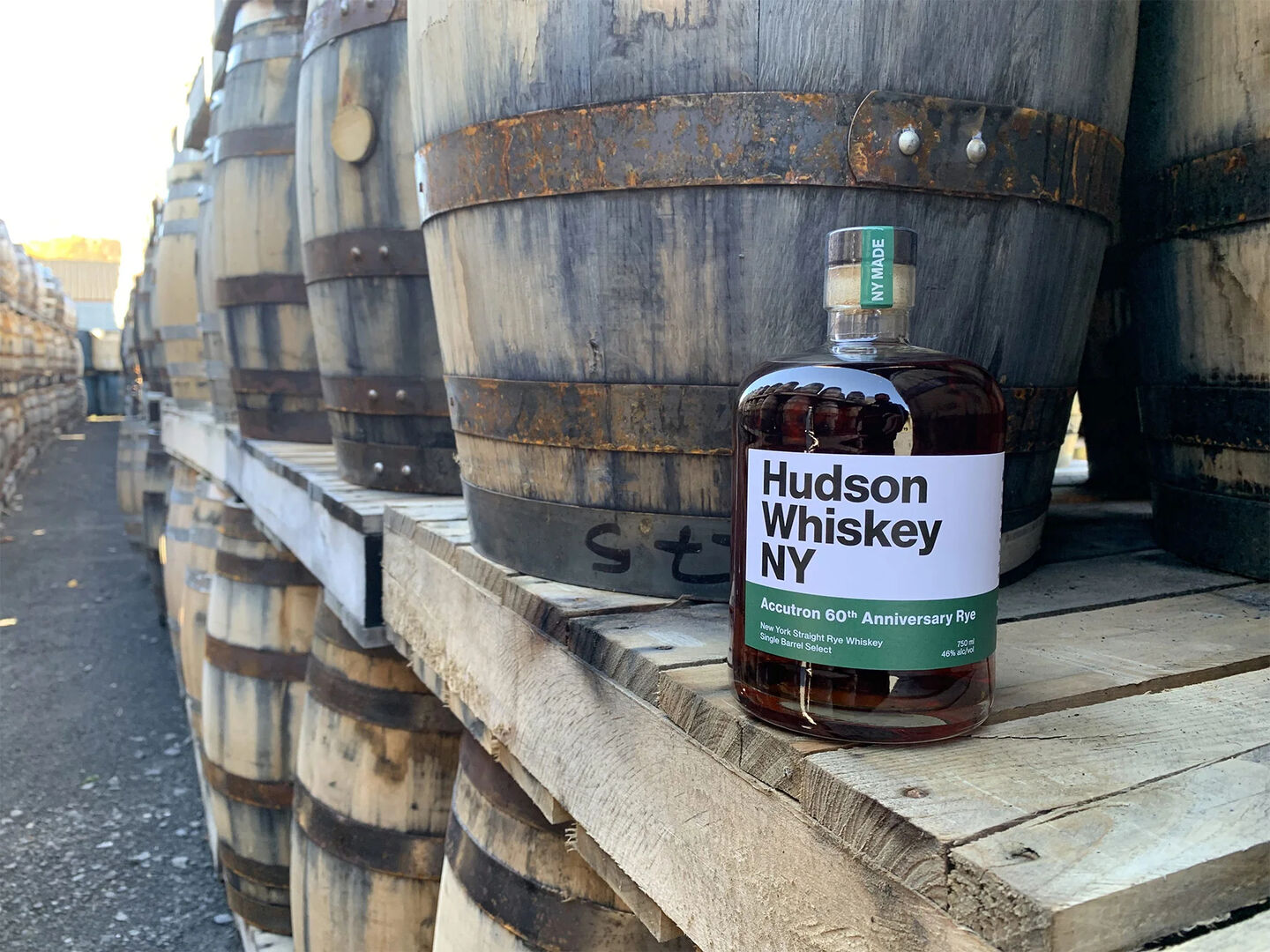 Hudson Whiskey celebrates Accutron with a commemorative launch. America's most prized spirits created at New York's first whiskey distillery since prohibition, Hudson Whiskey is a highly awarded line that uses grain harvested by farmers less than ten miles away from their headquarters. Paying homage to Accutron, Hudson Whiskey releases a single barrel "ACCUTRON 60th Anniversary" special bottle, limited to 144 pieces.
The 750ml bottles of the special whiskey feature a dedicated label celebrating the anniversary. For the first time since opening, Hudson Whiskey has revamped their bottle labels and as a result, the special "ACCUTRON 60th Anniversary" bottle is the first collaboration single barrel release since their relaunch.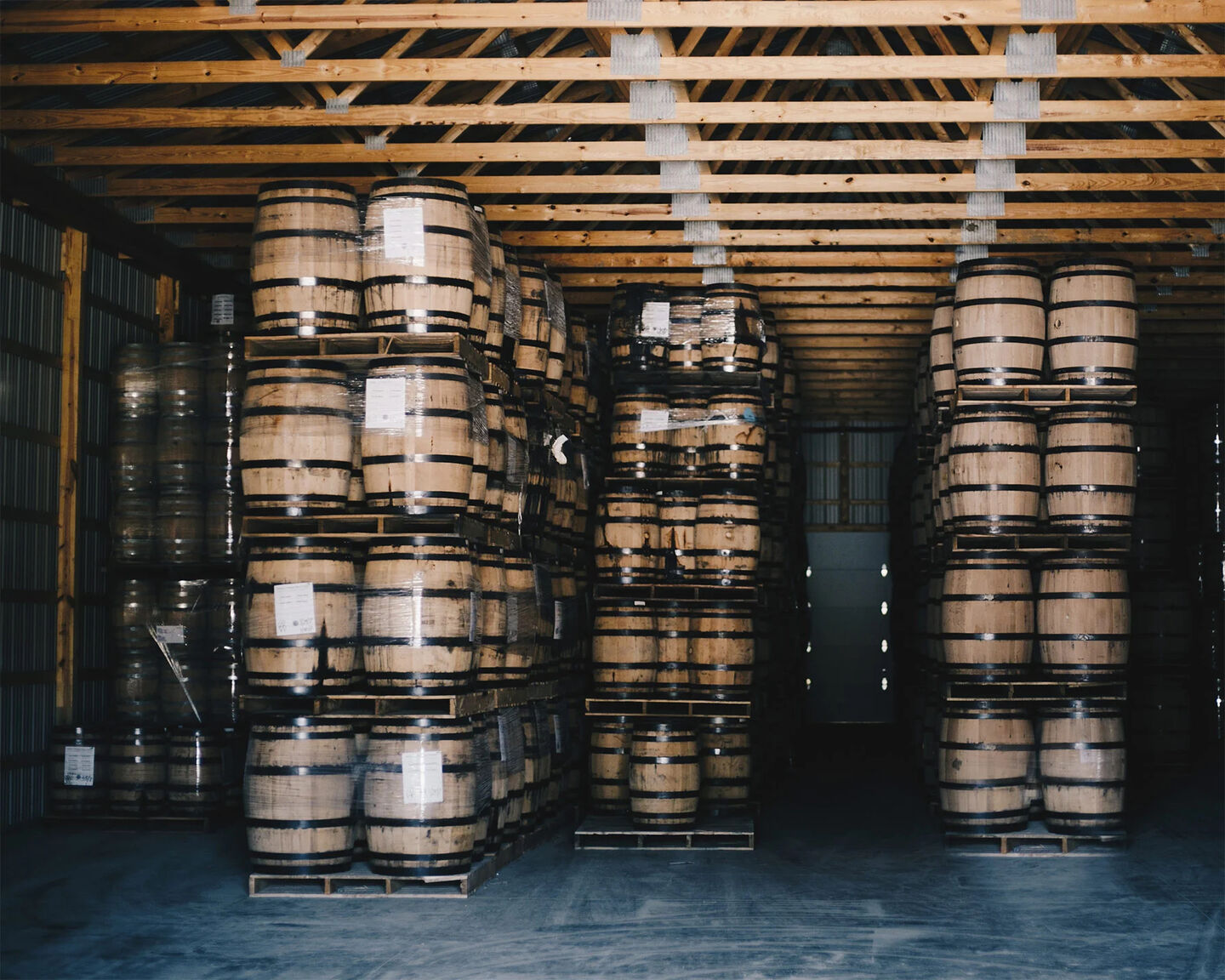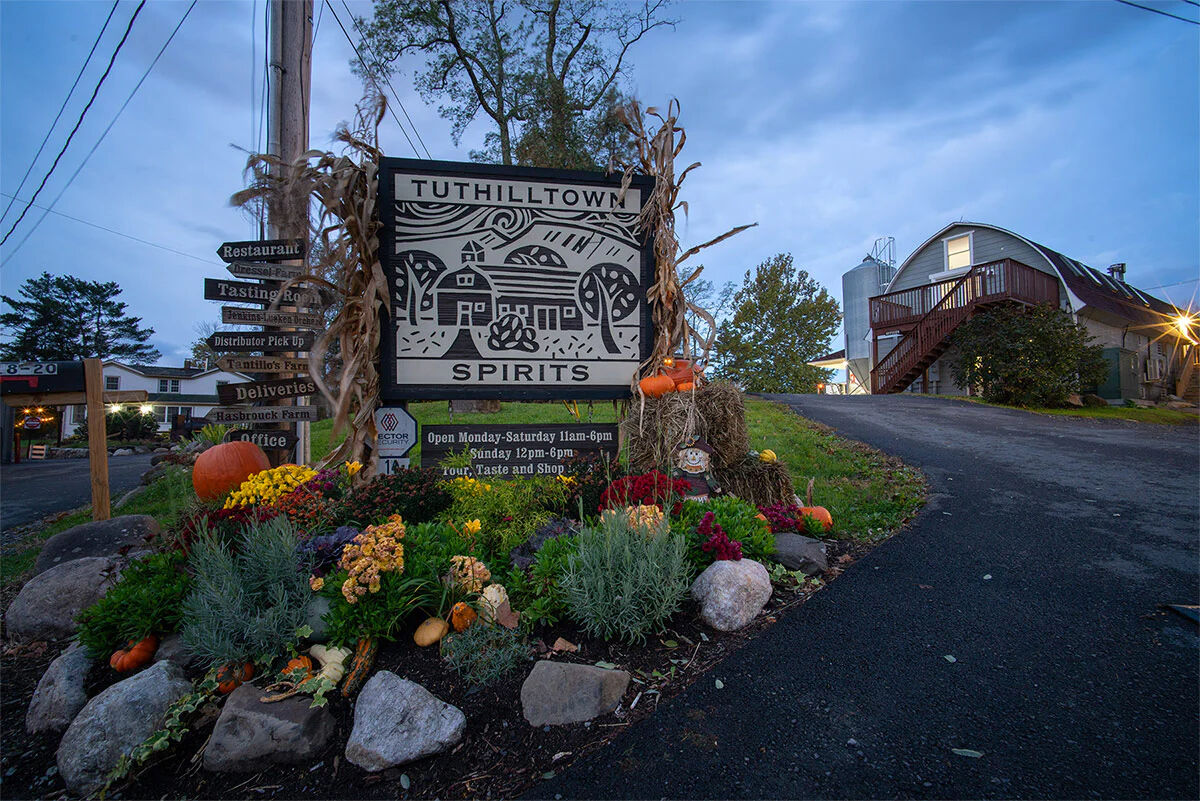 In the brand's recently launched podcast, The Accutron Show, a series of conversations about Americana culture and its evolution and expressions through time, Accutron invited Ralph Erenzo of Hudson Whiskey to discuss the rise of niche distilleries in America.