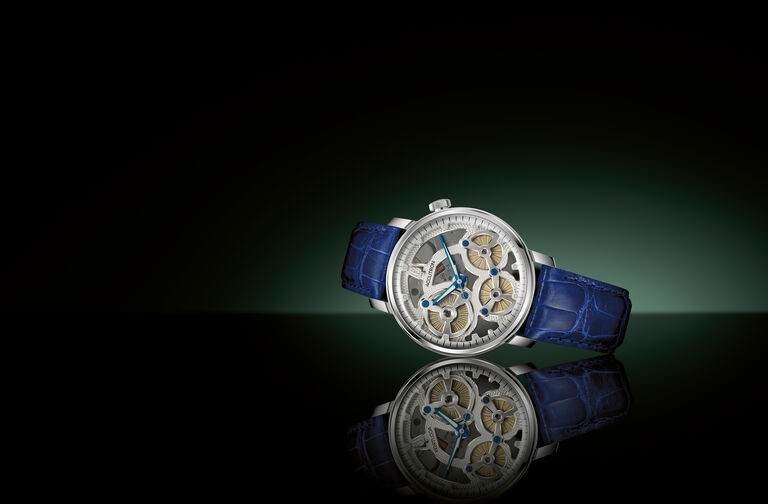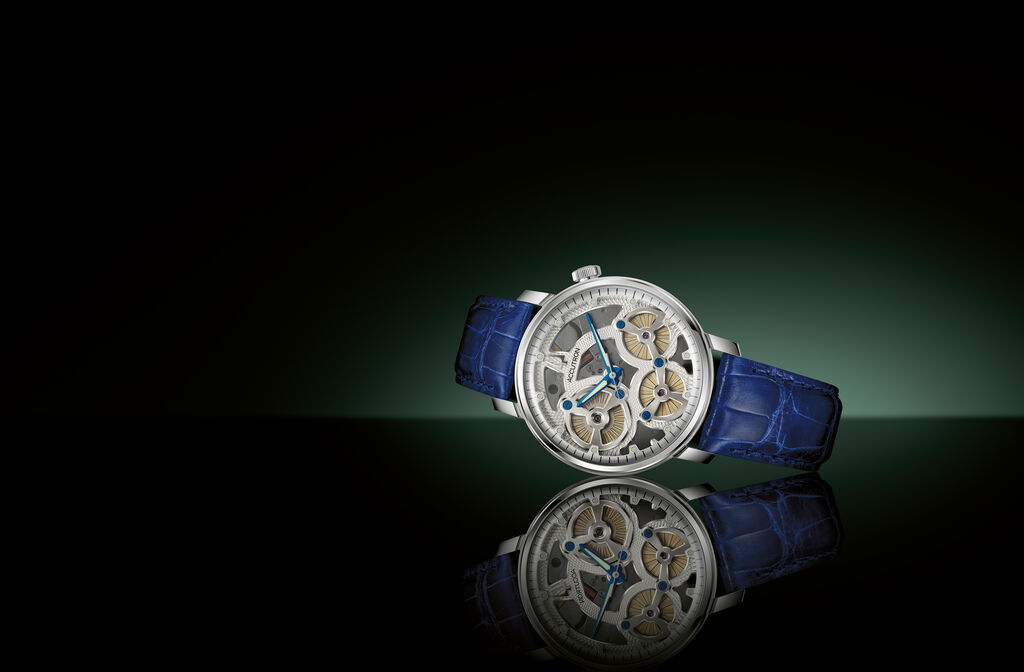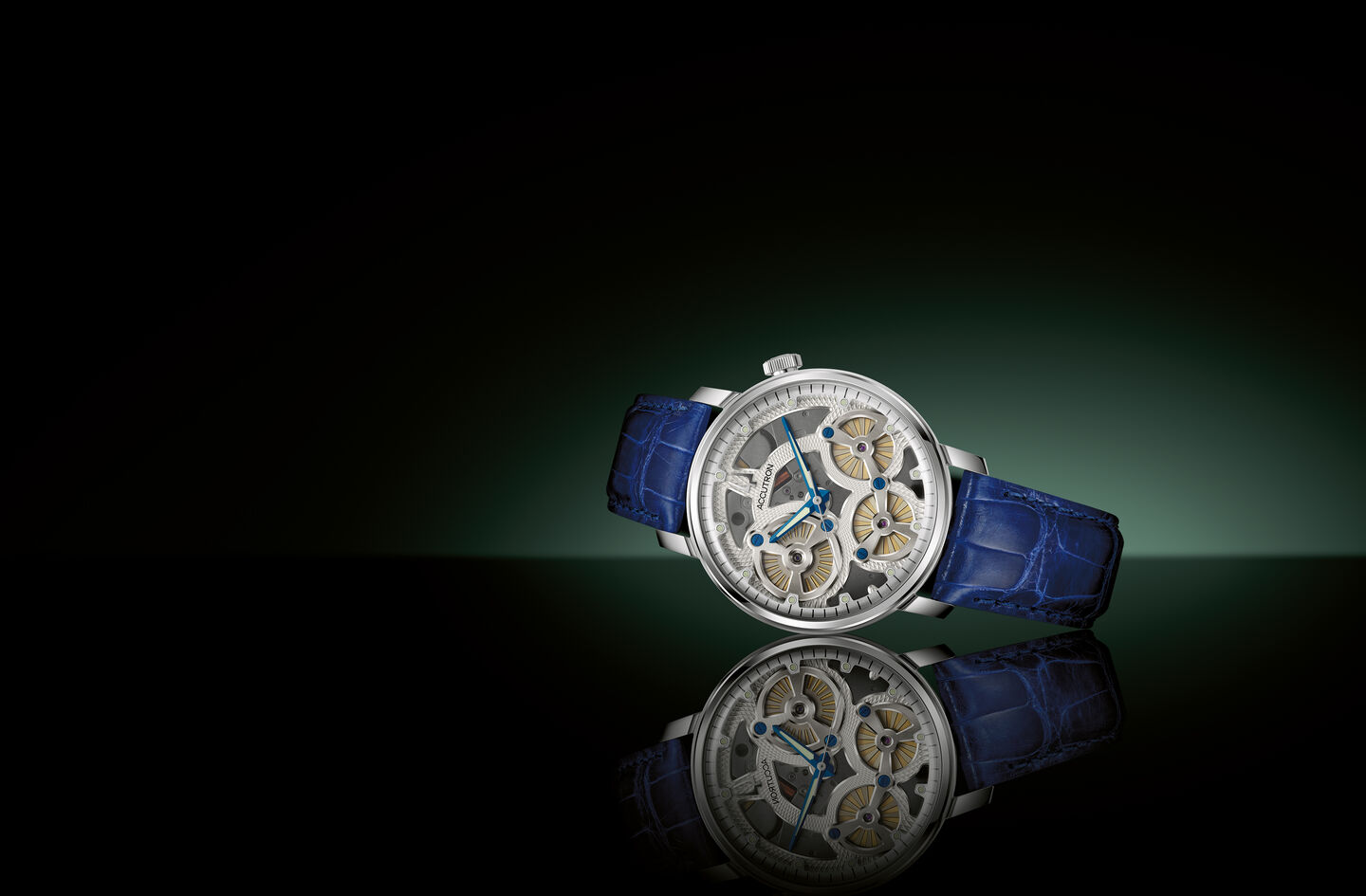 A NEW TAKE ON SPACEVIEW 2020
The new Spaceview Evolution models are a true design evolution of the original Accutron Spaceview 2020. While utilizing the same iconic and distinctive case, it features an updated orientation of the movement by 30 degrees for an entirely new look.
FEATURING THE WORLD'S FIRST
ELECTROSTATIC MOVEMENT
Taking on the challenge to once again revolutionize time, Accutron's design team worked from the inside out…creating the all-new, proprietary Accutron next-generation electrostatic energy movement. Powered on your wrist by a range of motion, this breakthrough electrostatic motor and turbine system drives the re-engineered Accutron and keeps the original fluid motion of the second hand.