Driven by the world's first electrostatic energy movement, the Accutron DNA is an invention of genius. The paradigm-shifting design carries the "genetic information" of the original Spaceview, then spins the idea to make this timepiece unique in every way.
Reimaged for a new generation, the Accutron DNA synthesizes breakthrough technology, precise engineering and modernist-minimal aesthetics to achieve a new level of technical excellence.
DNA
ELECTROSTATIC MOVEMENT
The electrostatic energy is created by twin turbines that rotate as a result of human motion at incredible speeds between two electrodes affixed to the movement. The energy, stored in an accumulator, powers two motors; a world's first electrostatic motor fueling the fluid second hand and a step motor powering the hour and minute hands.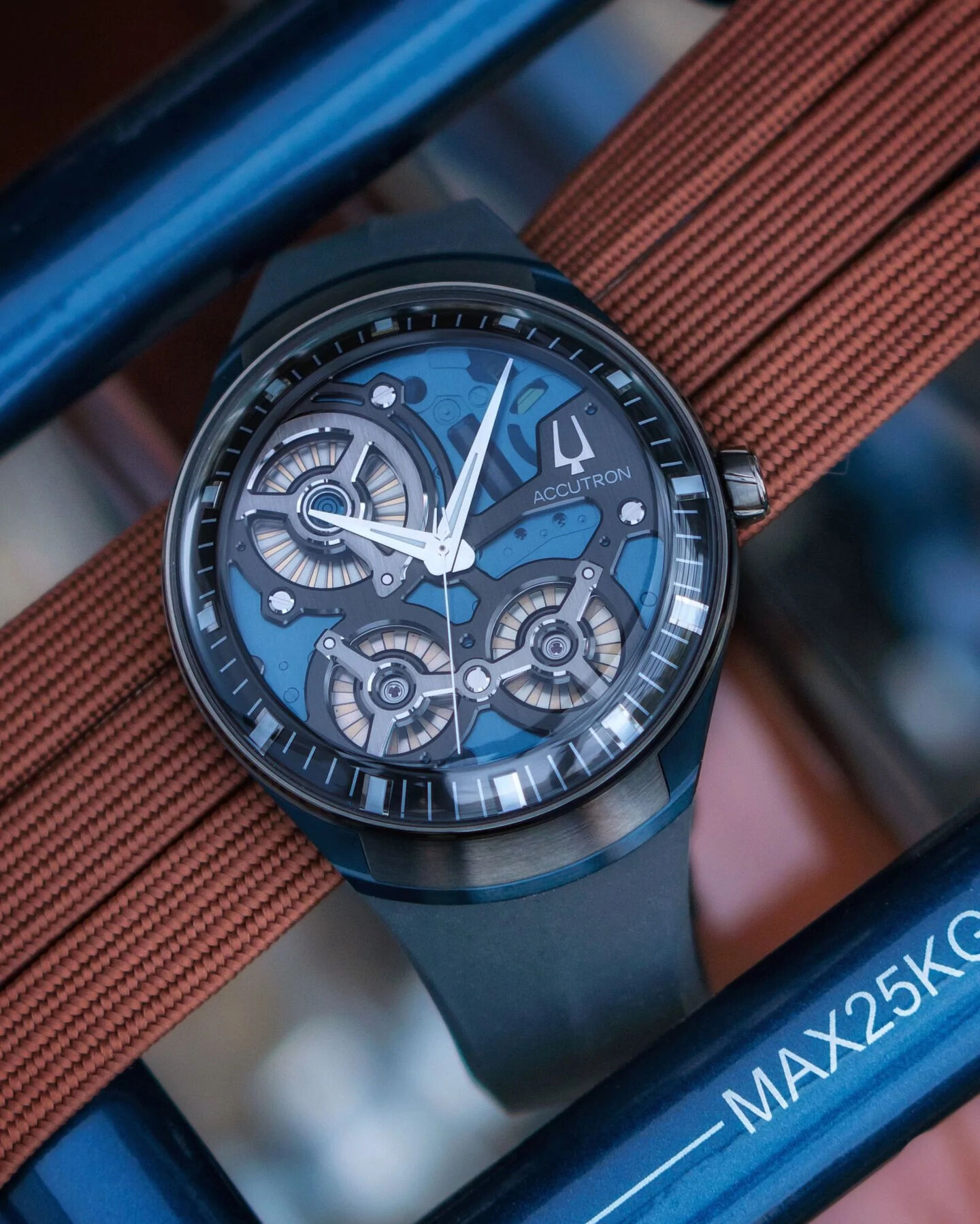 Lifestyle
Seeing the future
Because you don't define yourself by where you've been, but where you're going next, the Accutron DNA luxury men's watch does the same.